Lighting Design for the archäological museum in Munich. We did this project in a team with two designers a the lighting design office of Oswin Nikolaus (www.licht-gestalter.de).
We did the lighting design for all areas of the museum, except the exhebition itself. We transfered the lighting ideas from the 50s, when the museum was built into nower days, with technical details and daylight simulations in a modern way. There is also a big, new built exhebition hall, where we transfered the big, underground room into a well lit space. It is important for us to keep the daylight recognizeable in the whole museum, the visitor should not get the feeling of an old fashione "black box" museum.
Will be finished in 2019.
Lighting simulation in the underground exhebition hall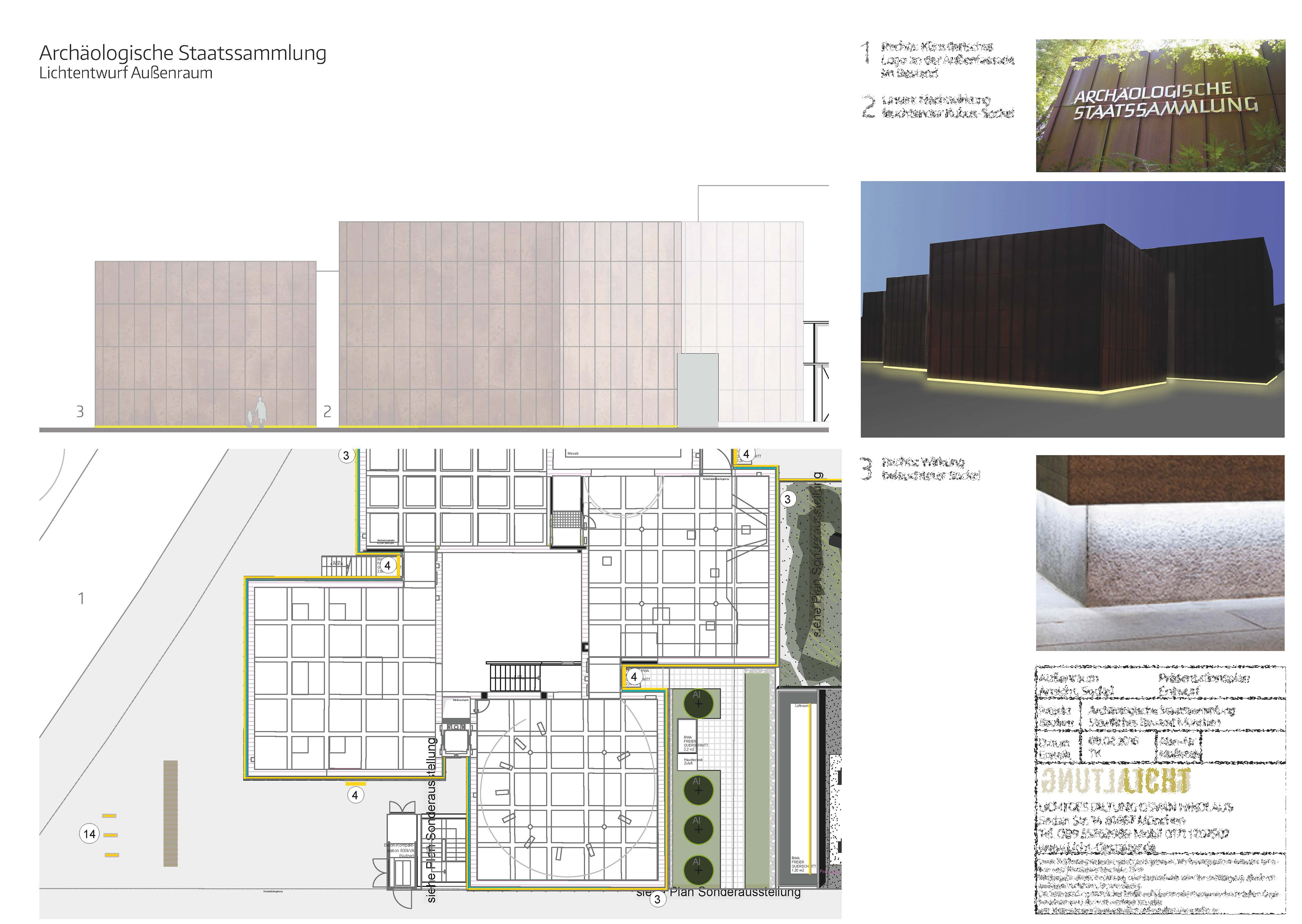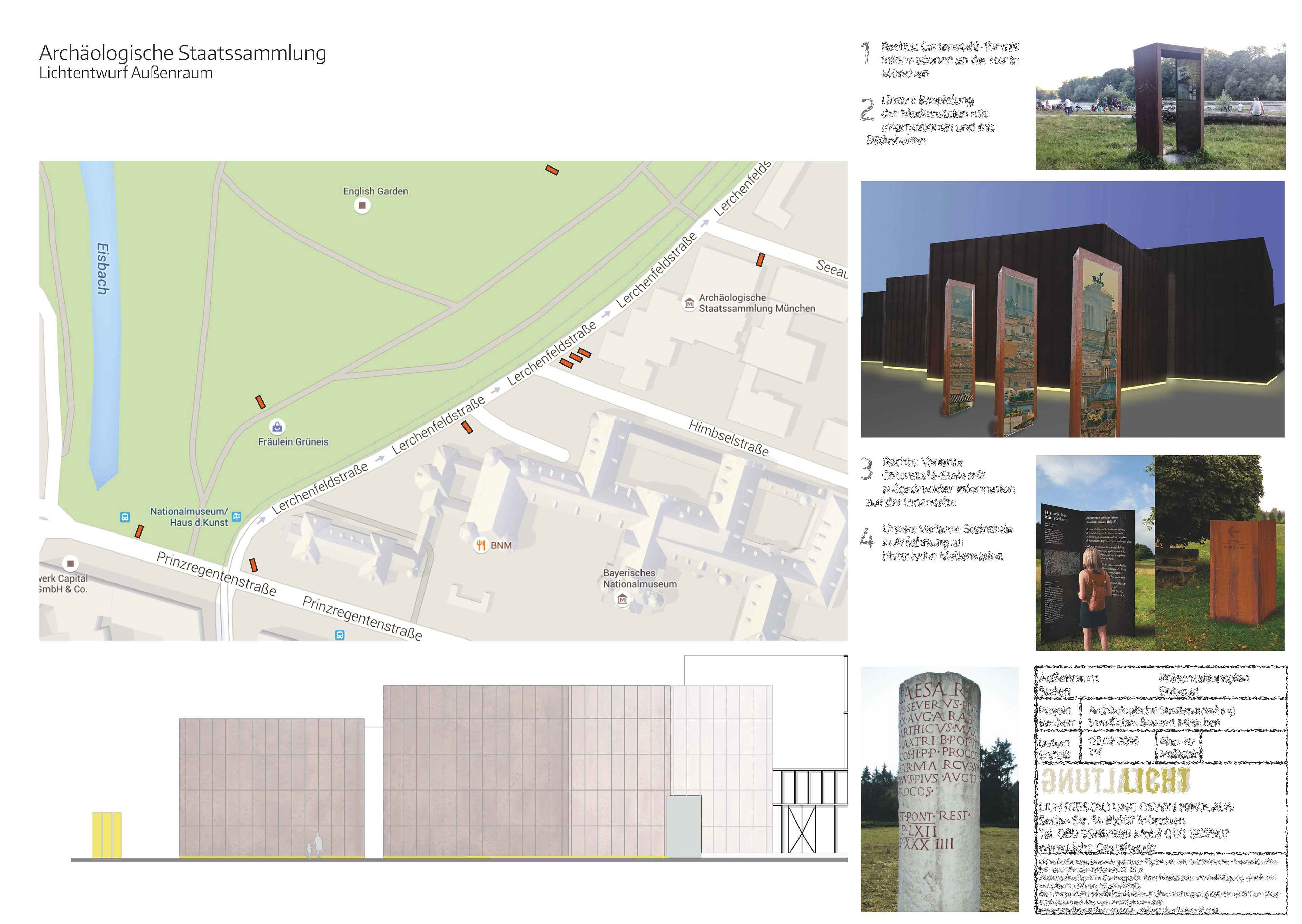 Interactive video stele at the outside to bring the inside out.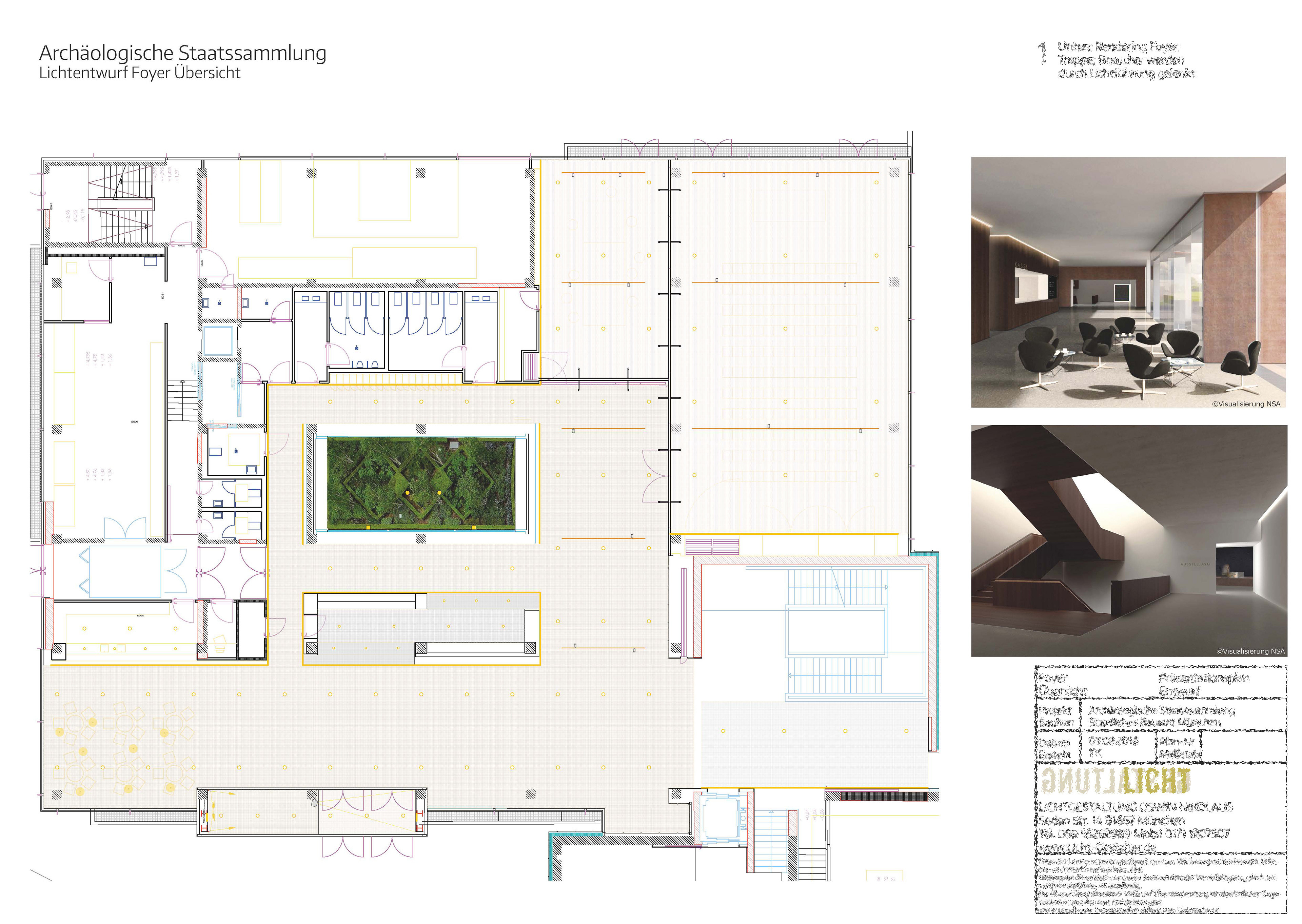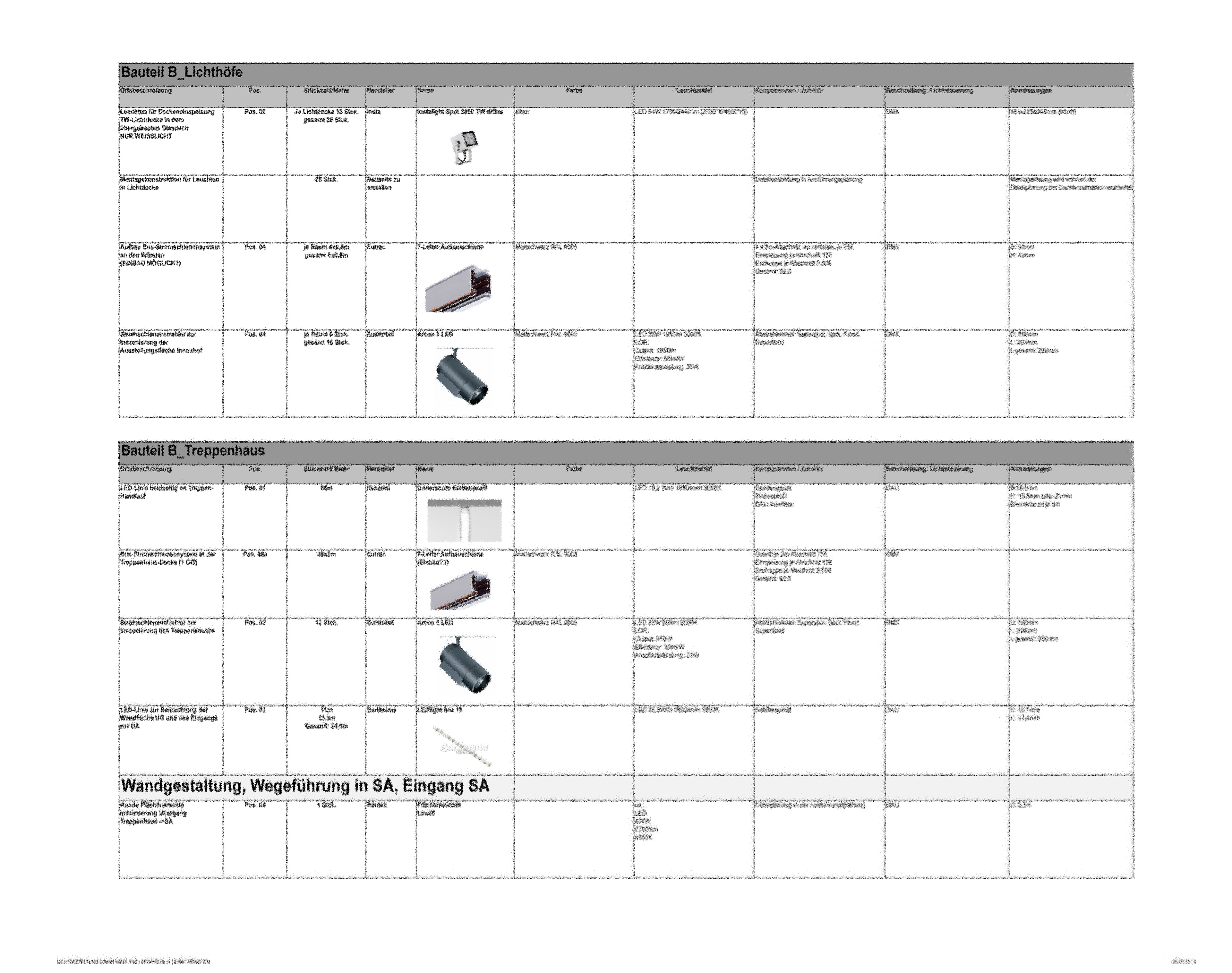 Overview of the different lighting fixtures, used in the daylight halls and in the staircase.