Lighting design for a concert with orchestra and dj, a Light& project in cooperation with David Baur.
We decided to reduce the amount of used lights and reduced it to an minimum. We got classical PAR 64-lights as a basic lighting. On stage we combined it with individually controlled classical light bulbs. They were placed in different heights and hanging around the stage. We mostly used really soft fades, to give it a mood, fitting into the music. In one part of the show, where the musicians were moving through the room, the stage lighting worked as a metronome. We illuminated the back wall of the nice old hall to get the possibility to open up the room and do some rhythmic lighting.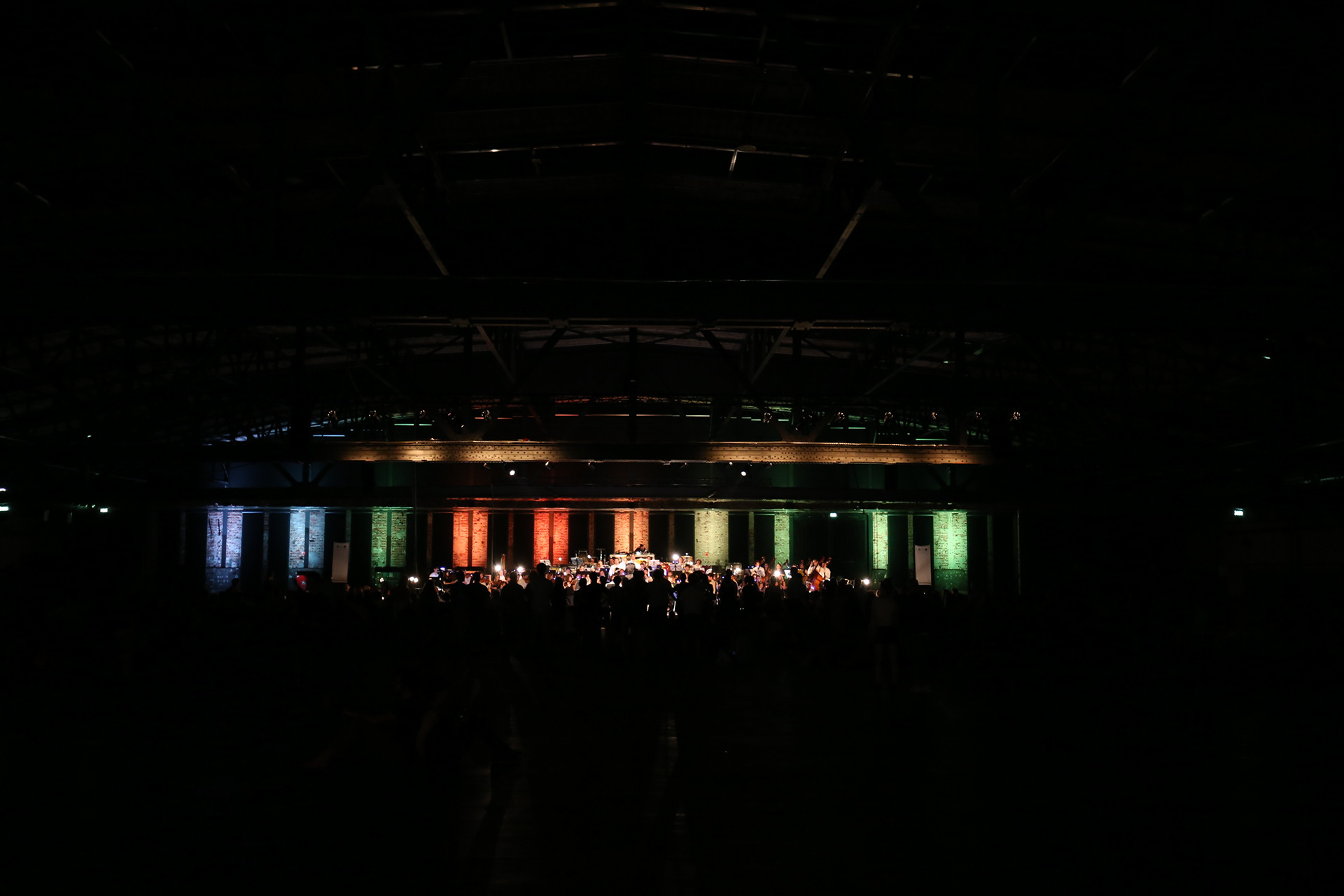 The building itself works like a big backdrop.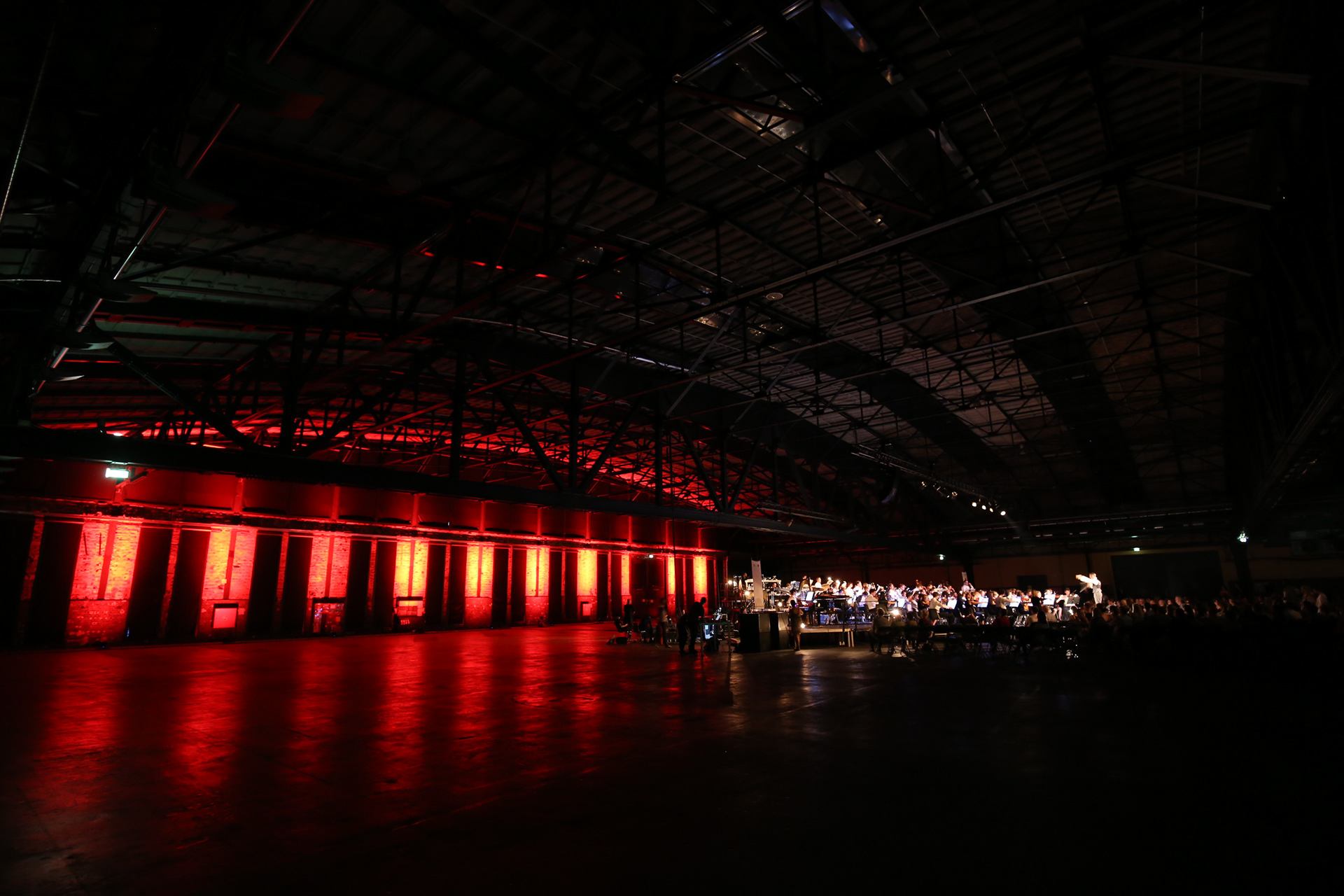 We would have loved to work with some projection mapping here.
Focus is always on the stage.