Layout of the book I made for my bachelor thesis. I gave it a clear structure with squares a basic pattern. Every content fits in this pattern. The main chapters are color-coded to find them even faster.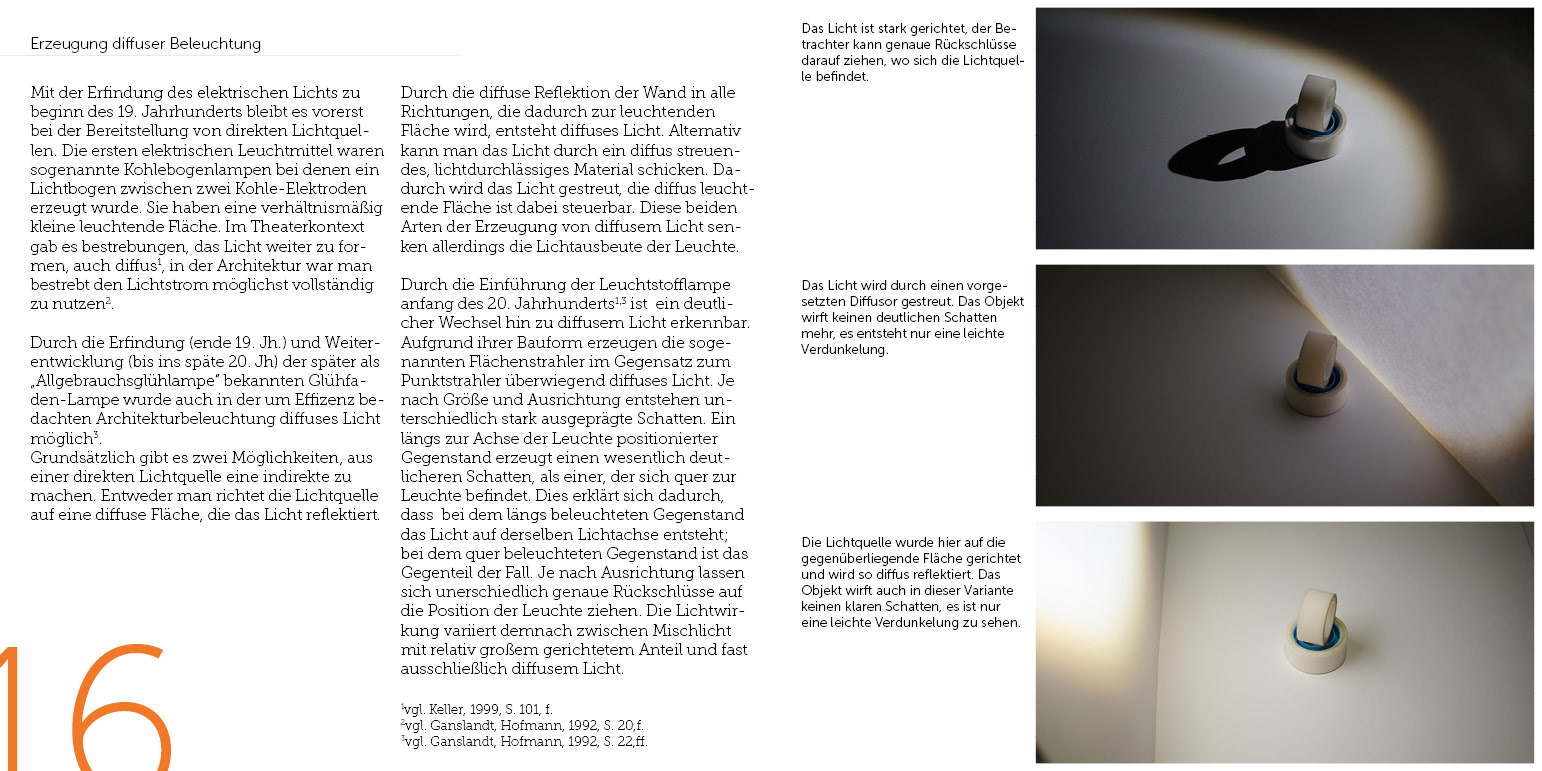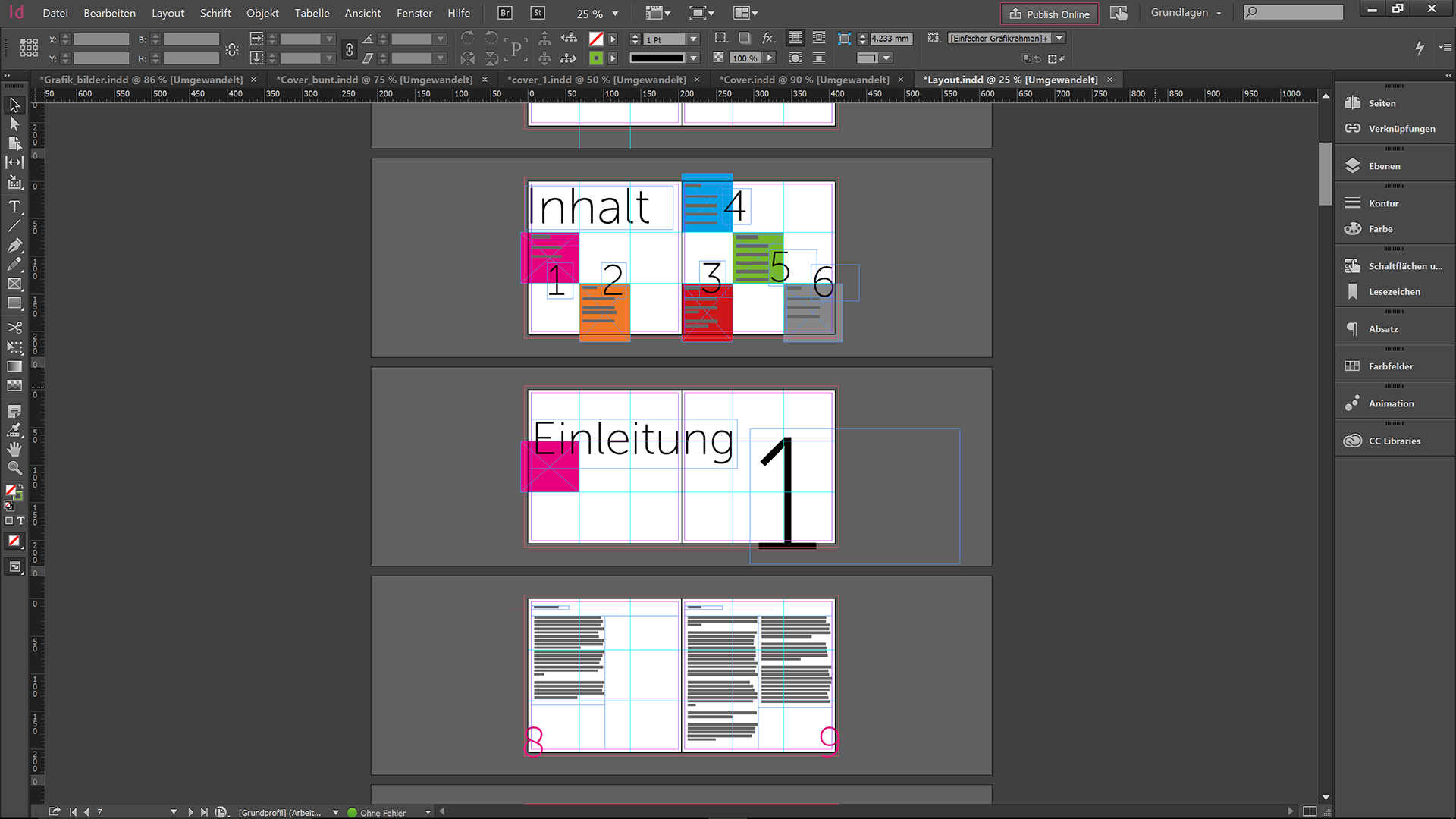 Big Charakters giving a structure to the whole book.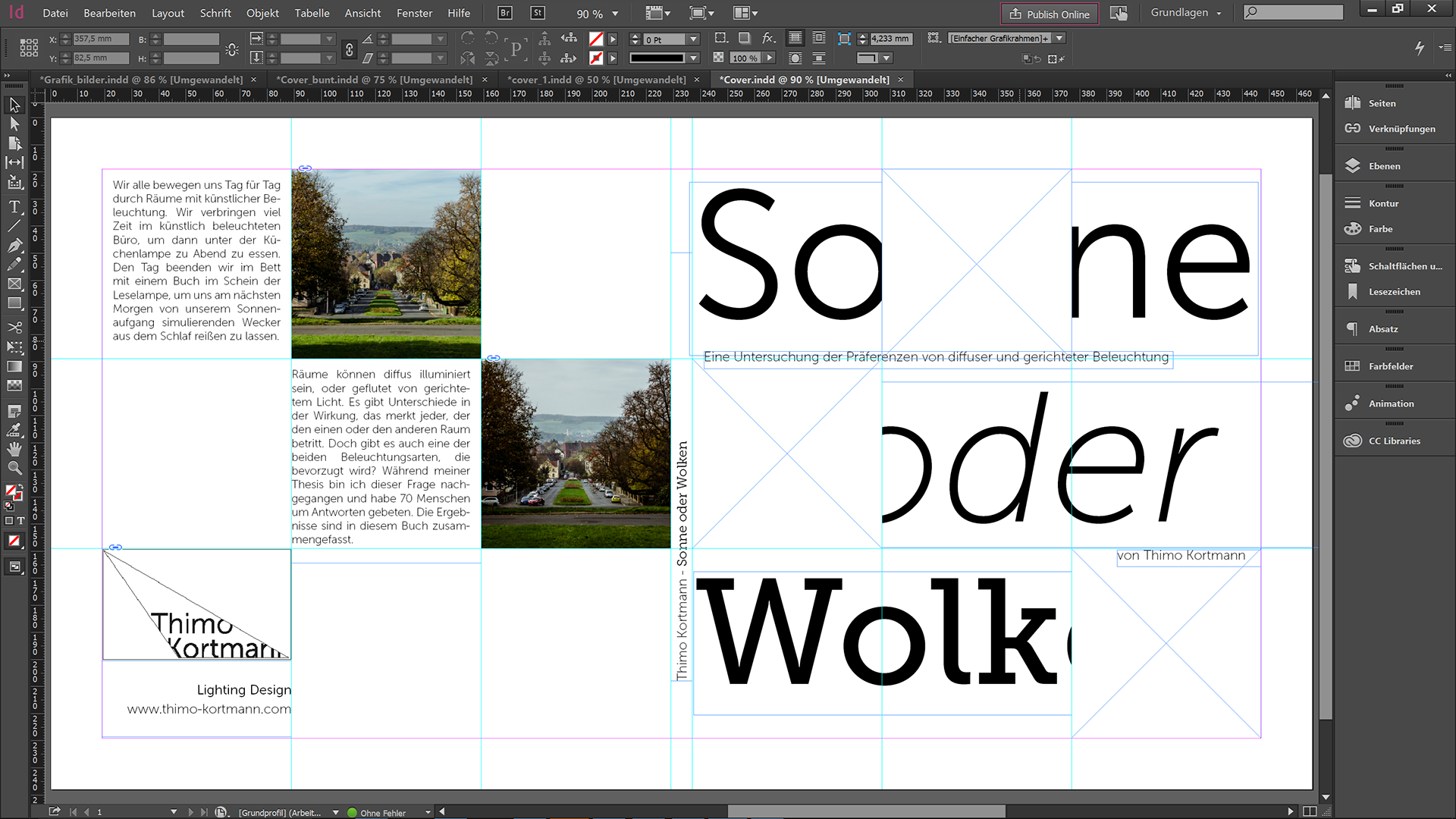 Reduced b/w design at the cover.